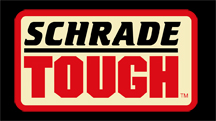 Schrade Knives
Hunting Knives, Pocket Knives, Survival Knives,
Diving Knives, Fillet Knives, and more!

At Schrade-Knives, we are working hard to provide the kind of Knives and Old
Fashioned Service you deserve.

We only carry Schrade Brand Name knives Like the famous Old Timer, Uncle Henry, Imperial, etc.

We have tried to build a line of knives that have been "tried", "tested", and
"carried" on the hips, and in the Pockets of Outdoor Folks for years.

SO.... If you need Hunting Knives, Pocket Knives, Combat Knives, Survival Knives,
Diving Knives, or Fishing Knives,.....
We do not ship outside the USA at this time.
Shop Schrade-Knives Today!

(Not afilliated with Taylor Brands)
---
---
(Suggestions?)
Help me make this site better for you! Please Send me an Email.Thanks!


Be sure to check the Old Timer Knives Page, we have knives!

Also check out these Uncle Henry Knives page.

Check out these Imperial Knives page.

(Click INFO link for Shipping and other information)


---
(Please don't send me your broken knives, I'll just send them back.)

Schrade-Knives.Com, 755 S. River Rd., St. Anthony, ID 83445 Phone: 208-624-7757
Thanks for visiting Schrade-Knives!